Last week we told you about Pixar Fest coming to Disney California Adventure Park in 2018.  Today, we've learned more details about Pixar Pier, slated to open next summer.
Next summer, we will see Paradise Pier become transformed into Pixar Pier, celebrating the characters we've all grown to love over the years from Disney/Pixar.
Four new neighborhoods will grace the southern shore of Paradise Bay.  The first will be based on the hit characters "The Incredibles". We will see the iconic California Screamin' rollercoaster be transformed into the new Incredicoaster.  The reimagined ride will feature a new loading area, character moments, and a new look for the ride vehicles.  To prepare, California Screamin' will close January 8, 2018.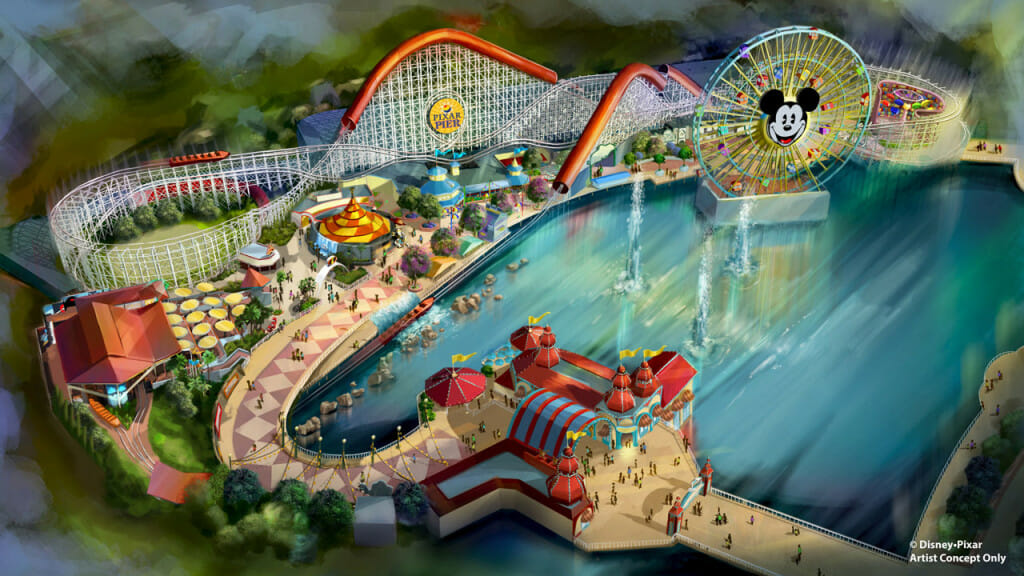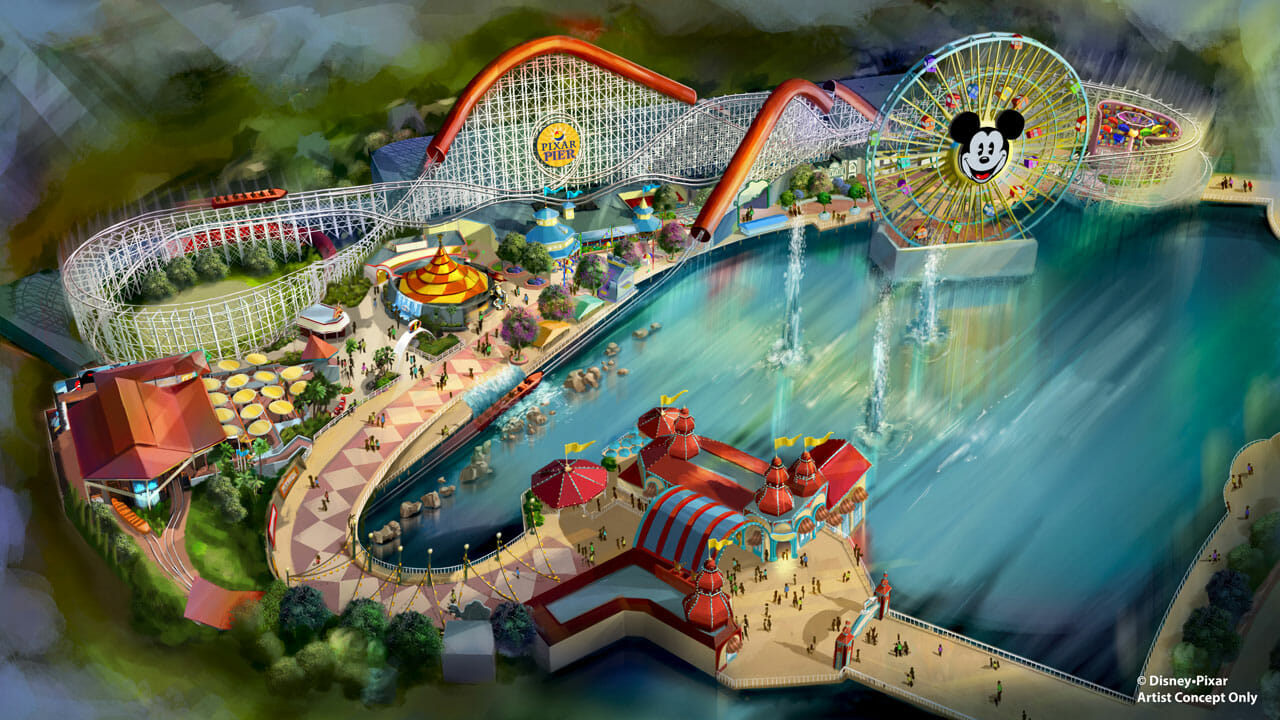 The ever-so-popular Toy Story Mania! game/ride will anchor the Toy Story neighborhood, and a neighborhood inspired by "Inside Out" will be features on the western side of the boardwalk, and will eventually feature a new family-friendly ride.
The fourth and final neighborhood will celebrate your favorite Pixar stories.  Mickey's Fun Wheel will continue to feature the image of Mickey Mouse on the Paradise Bay side, but the gondolas will take on a new look as they feature different Pixar characters.  Games of the Boardwalk will also feature new Pixar themed games.  Mickey's Fun Wheel, Games of the Boardwalk, and Sideshow Shirts will all close on Jan. 8 to begin the process of transforming into the Pixar neighborhood.
For dining changes, both Ariel's Grotto and Cove Bar will undergo refurbishments to become a new lounge and grill overlooking Paradise Pier.  Both will also close on Jan. 8.
Paradise Pier will open for the limited time Pixar Fest event on April 13.  The celebration will include "Together Forever – A Pixar Nighttime Spectacular" fireworks show, as well as the return of two fantastic parades, Paint the Night and Pixar Play Parade.
With 3 wonderful resorts within walking distance of both parks, Disneyland and Disney California Adventure should be on your vacation list.