Disney's Animal Kingdom Lodge - Savannah View
Disney's Animal Kingdom Savannah View Lodge is an entirely unique Disney experience just to the west of Disney's Animal Kingdom Theme Park. It's the thrill of staying at a wildlife reserve with animals grazing just beyond your balcony. Rejuvenate both body and spirit in luxurious surroundings while sharing the grandeur of the African wilderness.
The beauty of the animal kingdom Savannah view, the rhythm of tribal drums, exquisite cuisine in lush settings and the lure of authentic African treasures all come together to celebrate the beauty and wonder of this vast and untamed continent.
Dining at Animal Kingdom Savannah View
Disney's Animal Kingdom Lodge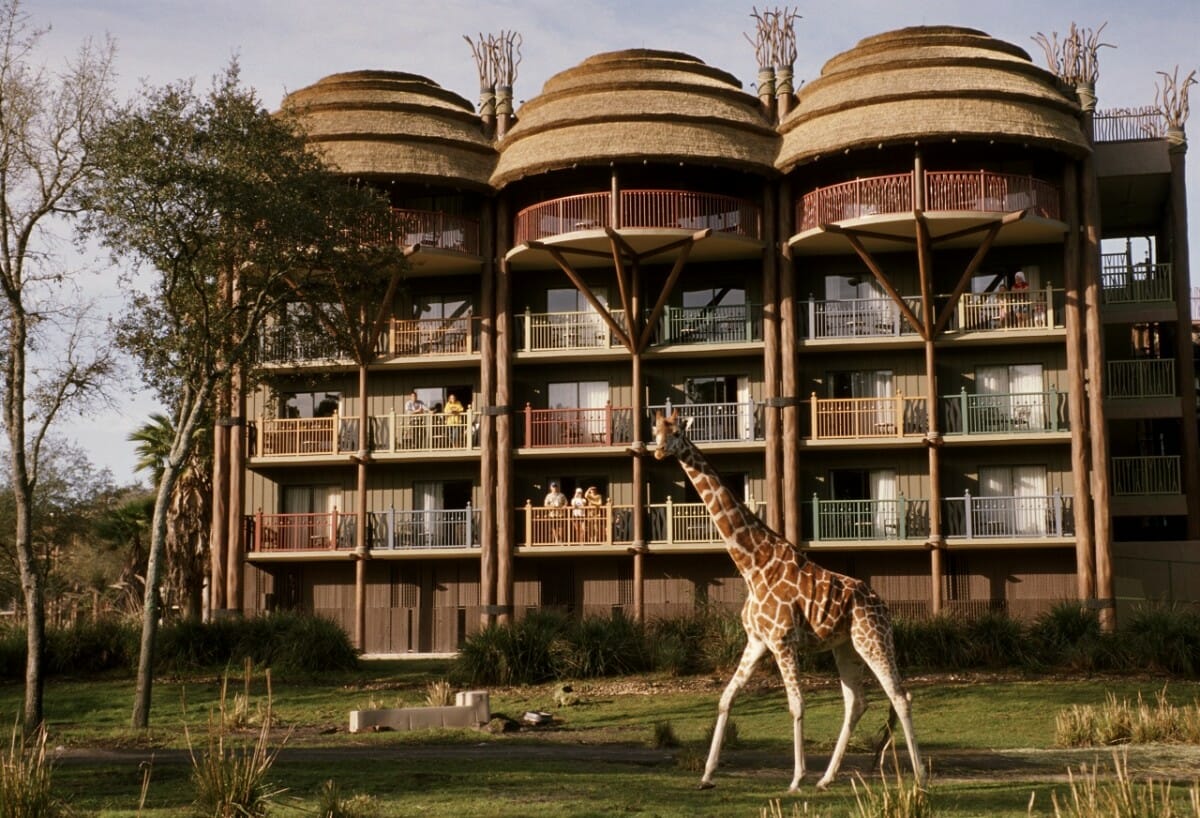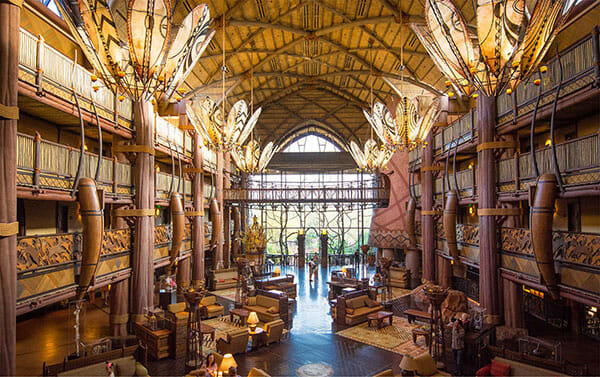 Room Categories & Configurations
"+" = plus one child under 3 in a crib
CATEGORY
CAPACITY
SLEEP CONFIGURATION
Standard View
3+
4+
1 King, 1 Daybed or Single Sleeper
2 Queen

Pool View
3+
4+
1 King, 1 Daybed
2 Queen
Pool View – Bunk Bed
4+
1 Queen, 1 Bunk Bed
Savannah View
3+
4+
4+
1 King, 1 Daybed
2 Queen
1 Queen, 1 Bunk Bed
1 Bedroom Suite - Club Level
6+
2 Queen, 1 Queen Sleeper
2 Bedroom Suite - Club Level
8+
8+
1 King, 2 Queen, 1 Queen Sleeper
1 King, 1 Queen, 1 Bunk Bed, 1 Queen
Sleeper

Royal Kuba Vice Presidential Suite - Club Level
6+
1 King, 2 Queen
Royal Asante Presidential Suite - Club Level
8+
1 King, 2 Queen, 1 Queen Sleeper